Starquest has many automated machines that players can use to mine, transport items, farm and a multitute of other things as well.
The rest of the machines: for right now check out 
MachinaCraft's Bukkitdev page
. Every module of MachinaCraft is installed and functioning on the server. This page will eventually be replaced with a more StarQuest-specific explanation of these machines.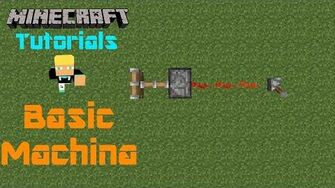 Automation
Edit
Donation Perks (not available anymore)
Edit
Ad blocker interference detected!
Wikia is a free-to-use site that makes money from advertising. We have a modified experience for viewers using ad blockers

Wikia is not accessible if you've made further modifications. Remove the custom ad blocker rule(s) and the page will load as expected.