Suidobashi is a medium-small sized town with about 15 members, some inactive or active, most of the town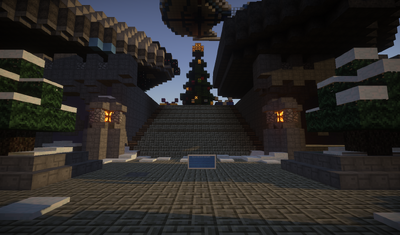 is very active. Currently Suidobashi is undergoing drastic renovations, which has caused a lot of the town to look very bad. We focus mainly on shipbuilding and polymer trading. Suidobashi has recently joined the nation Babylon
Organizations
Edit
The town has two divisions.
SORED - the Suidobashi Official Redstone Engineering Department, does R&D relating to redstone mechanisms and server plugins
Resource Management Division- An organization devoted to keeping the town thriving and with all resources we need to flourish. It consists of three sub-divisions:

Trade Sub-Division: Focuses on Trade routes, Allies, Spawn runs and all things to deal with imports and exports.
Tourism Sub-division: Focuses on how to make our town look nicer, have more people visiting and/or being our clients, and helps keep the community of our town going with inter-towny shops, and other community things.
Resource Collection Sub-Division (also known as the Resource Guild): Keeps resources that are needed in the town, and helps act as a quartermaster of supplies. Farmers, Miners, and other resource collectors fall under this Sub-division.
Shipbuilders are not part of any of these divisions. Suidobashi takes orders and assigns it to a willing shipbuilder. You can also request a specific shipbuilder or other things.
Suidobashi also trades away resources like leather, beef, wheat, and other crops.
Oregus - The guy who stole all of my diamonds!
Psych0bob - Peasant noob.
Echo16 - Head of redstone dohickeys.
nixx59 - Head of my body.
Blak472 - Town Mayor.
Echo18 - Head of redstone stuffs + 2.
buba141 - Member of SO RED MAN, SO RED!
raywave0_3 - Bye bye! We will always miss you!
EliteRider101 - noobsmellswag
SWonham - Active Town member, Mayor of
DevinFirestone - Active Member
Wonham: Somewhat Active member, member of Suidogeni Outpost
daredevil28 - Member
Mastermagi00 - Active Member
epic_silverfish - Active Member
mrsune13- Active Member
tiny1076 - Active Member
As of February 10th, 2015 @ 11:39 AM EST, this list is up-to-date.
If you would like to apply: Please apply here http://www.starquestminecraft.com/starquestforums/page/1/m/17078810/viewthread/15090448-new-suidobashi-application-thread
Here are some pictures of Suidobashi.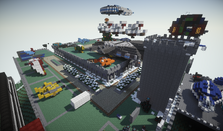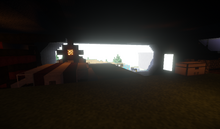 Ad blocker interference detected!
Wikia is a free-to-use site that makes money from advertising. We have a modified experience for viewers using ad blockers

Wikia is not accessible if you've made further modifications. Remove the custom ad blocker rule(s) and the page will load as expected.